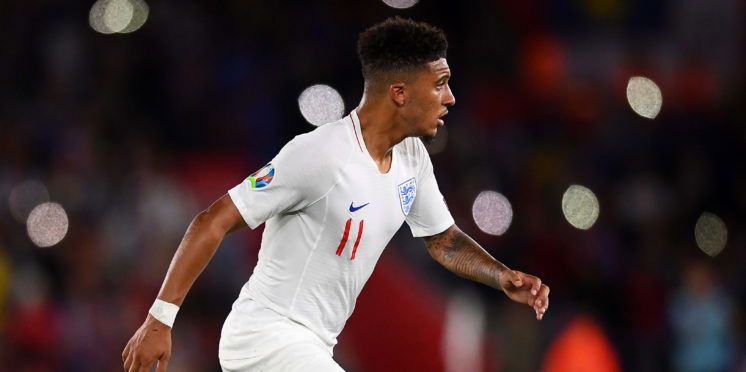 Borussia Dortmund confirm talks with Manchester United over Jadon Sancho
Borussia Dortmund are the latest club to be featured in one of Amazon's 'All or Nothing' series' and the documentary confirms that talks with Manchester United took place over a possible move for Jadon Sancho.
However, it was revealed that both Dortmund and Sancho has no interest in any possible move.
In scenes filmed in March for 'Inside Borussia Dortmund', Dortmund's Sporting Director, Micheal Zorc, is shown meeting with club chiefs Matthias Sammer and Sebastian Kehl, as well as the club chairman Hans-Joachim Watzke, and at that meeting, the topic of United's interest in Sancho is discussed.
Zorc said:
A hot topic right now is Sancho and Manchester United, both his discussions with the club and mine with the consultants. A meeting did take place. Manchester United invited the consultant. But, according to what I know, the consultant told the club that no matter how much money they offer, we won't let him go this summer. But the player also has no intention of taking that step this summer.
Sancho is still at Dortmund and is thriving but there are rumours swirling linking him with moves to the likes of Man City, Man United and Liverpool.
---