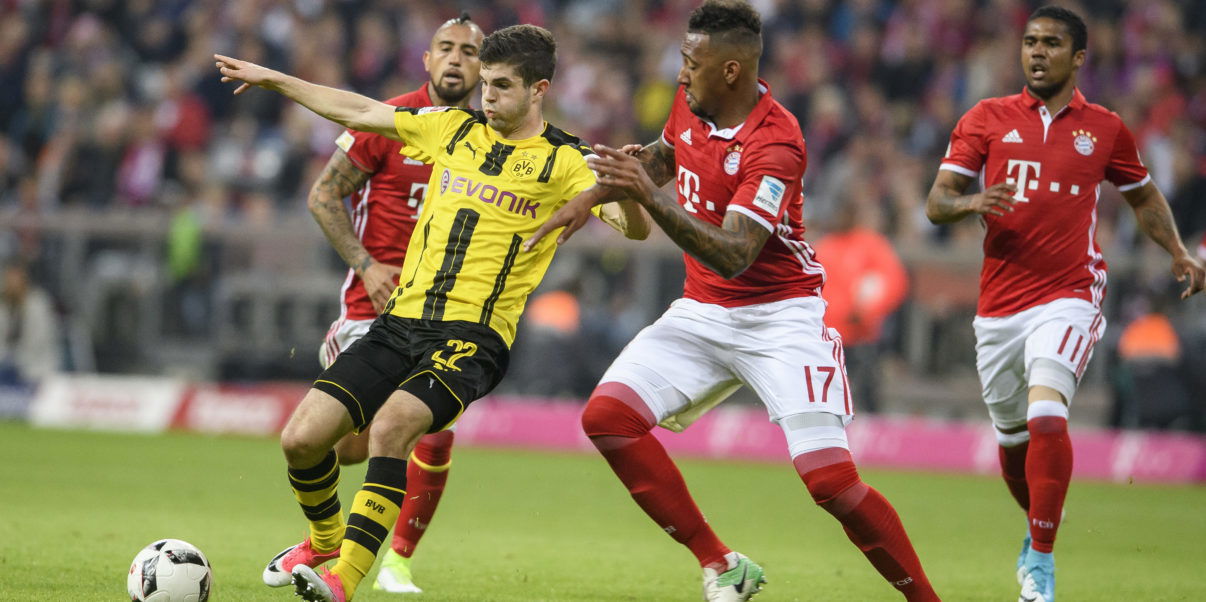 Why is Der Klassiker the biggest game in the Bundesliga?
Danya heads to Dortmund ahead of the most anticipated match of the season – "Der Klassiker": Borussia Dortmund vs Bayern Munich to find out just what it is that makes this match so special.
A relatively newer "classic" without the deep seeded history of some of football's biggest rivalries, "Der Klassiker" is still by far the most famous and most publicized Bundesliga match worldwide…
But why is it even called "Der Klassiker"?
Is it a real Klassiker?
Do these teams really hate each other as much as past Klassikers would lead us to believe?
Danya goes to Signal Iduna Park to live the atmosphere of "Der Klassiker" firsthand with the fans and see what they really think.
YouTube: Dortmund vs Bayern: Going to "Der Klassiker" | Why this is the biggest Bundesliga match
For more great shows, head over to YouTube and and encourage people to subscribe to the "DW Kick Off!" channel
---